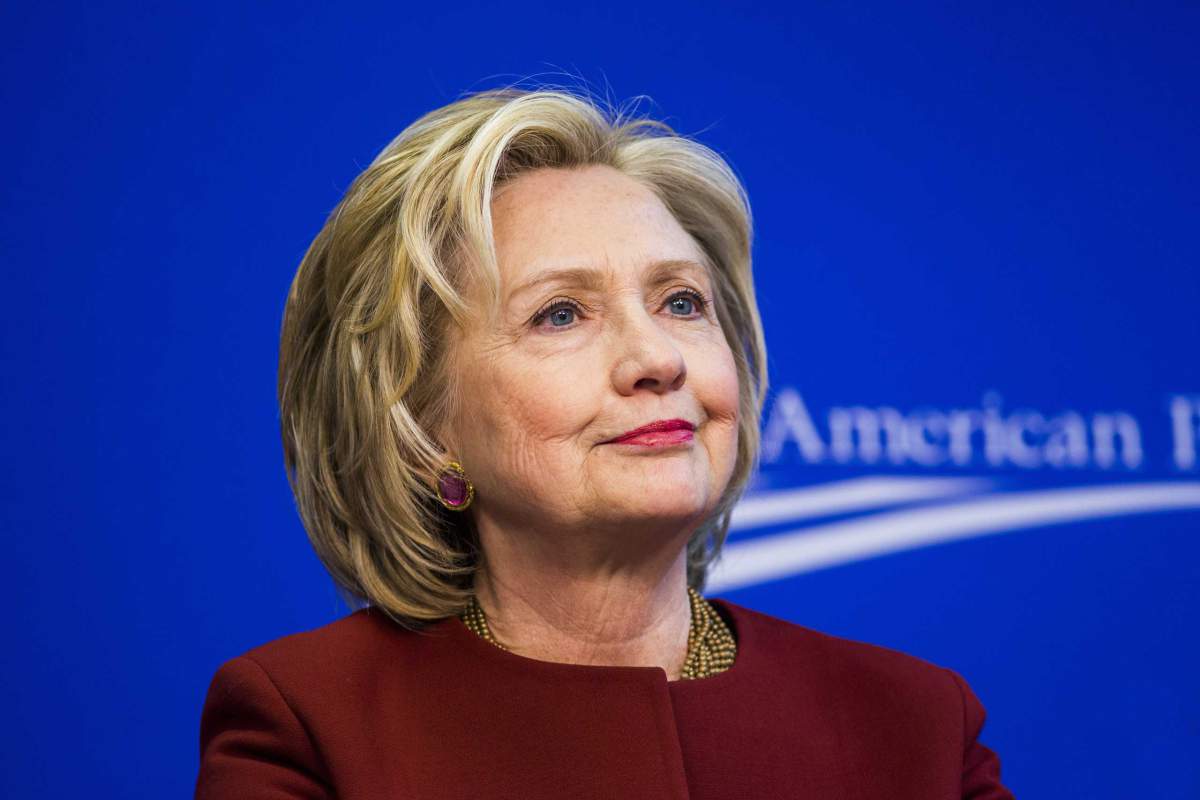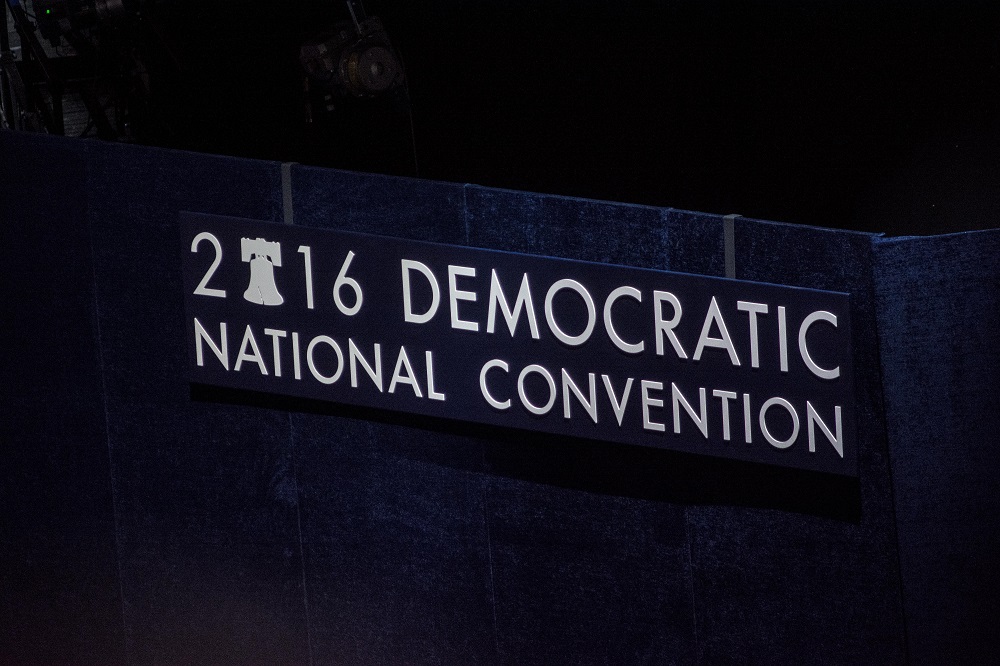 by Karen Eckstein-Sarkissian
The July 1, 2016 Draft "Democratic Party Platform" focused on thirteen specific issues, each with its own subheadings. It's a lot to process yet it is vitally important, especially in this election. We are up against an opponent that opposes almost everything the Democrats support and he is getting his backers to clap loudly and agree with him. Here are the thirteen issues:
1. Raise Incomes and Restore Economic Security for the Middle Class
2. Create Good-Paying Jobs
3. Fight for Economic Fairness and Against Inequality
4. Bring Americans Together and Remove Barriers to Create Ladders of Opportunity
5. Protect Voting Rights, Fix Our Campaign Finance System, and Restore Our Democracy
6. Combat Climate Change, Build a Clean Energy Economy, and Secure Environmental Justice
7. Provide Quality and Affordable Education
8. Ensure the Health and Safety of All Americans
9. Principled Leadership
10. Support Our Troops and Keep Faith with Our Veterans
11. Confront Global Threats
12. Protect Our Value
13. A Leader in the World
The Preamble provides most of the necessary information. It begins by noting that while President Barrack Obama achieved great success in job growth, healthcare reform, auto industry progress, use of more alternative energies, and less dependence on foreign oil, many Americans were ignored and continue to struggle. Most people work harder and longer without security and with no increase in wages, yet the cost for everything, from childcare to college rose steeply and the racial gap widened. All the while, Republicans fought and blocked any and all programs and policies proposed by President Obama and Democratic Legislature. Allowing the top one percent to accumulate even more wealth and power.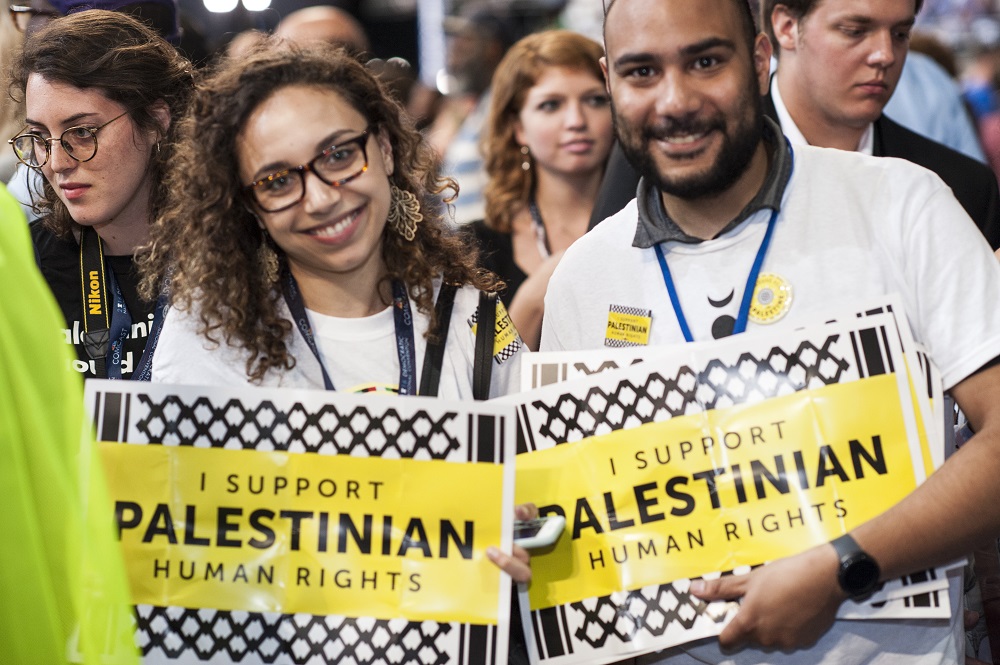 Democrats believe in an economy that works for everyone, creates good-paying jobs, and puts a middle-class life within reach for more Americans. Most of the wealth goes to the top one percent and the richest 20 people in our country own more wealth than the bottom 150 million. They declare that race also plays a significant role in determining who is overlooked and that the school-to-prison pipeline must be replaced with a cradle-to-college pipeline.
They also propose helping Americans balance work and family without fear of punishment or penalty and by guaranteeing equal pay for women and safeguard Social Security in order to protect every American's right to retire with dignity. Lastly, they agree that Wall Street's selfishness and unlawful behavior must cease and that it must never be permitted to ever again menace families and businesses.
Democrats find that they are more powerful when citizens' right to vote, rather than corporations' and billionaire' ability to buy elections, are preserved and, therefore, want to overturn the Citizens United and restore the Voting Rights Act. They also considered climate change a serious threat to the economy, national security, and to our children's health and futures and that Americans deserve the careers and ability to become the clean energy giants of the future.
Most importantly, Democrats are the party of inclusion. Diversity is their promise. Today's immigrants are tomorrow's teachers and soldiers, entrepreneurs and activists. They believe in protecting civil liberties and guaranteeing civil, voting, women's, workers' rights, LGBT rights and rights for people with disabilities. They believe, as Robert Kennedy said, "a great country, an unselfish country, and a compassionate country."
The thirteen issues went on to contain various subheadings. Some of the more noteworthy topics included raising the current federal minimum wage from $7.25 an hour, which Democrats consider a starvation wage, to $15.00 an hour. They also want to cease the sub-minimum wage of $2.13 for tipped workers (e.g. servers) and people with disabilities, which is based upon a calculation determined by the Federal Code of Regulations. Democrats also want to ensure that all Americans have the ability to organize and join a union, noting that Donald Trump has utilized union-busting firms to thwart workers' rights.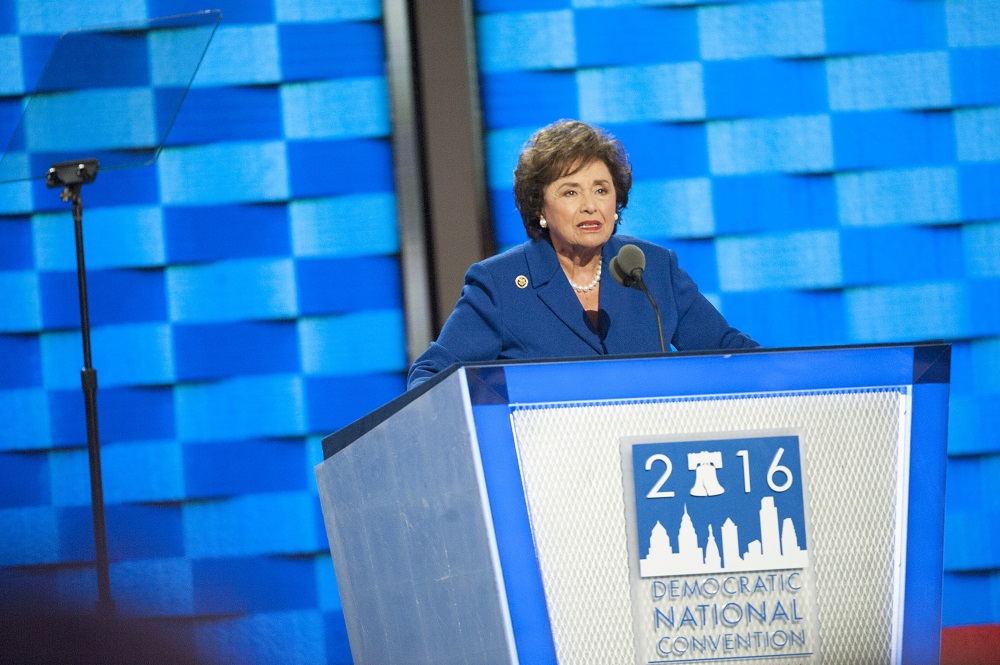 Democrats also seek to pass a family and medical leave act that would provide at least 12 weeks of paid leave to care for a new child, handle a personal or family member's serious health issue, and allow workers to accrue at least seven days of paid sick leave and vacation time. They want to make sure Social Security benefits are guaranteed and make sure those at the top paid more. Their plans are dissimilar with Donald Trump's, who has called Social Security as a "Ponzi scheme" and has called for privatizing it and increasing the retirement age.
They support a "Make it in America" philosophy and hope to rescind tax breaks for businesses that ship jobs overseas, pointing out that Donald Trump has consistently outsourced his own products.
The party hoped to encourage the next generation of scientists, engineers, and entrepreneurs, specifically women and people of color and to also improve prospects for people with disabilities. It also wanted to make it easier to establish and grow a small business, especially for women, people of color, tribes, and rural America. Additionally, the party wants to focus on programs that offer jobs for youth, as about one in ten youths between the ages of 16 and 24 are unemployed, which is more than twice the national average.
Democrats also hope to make sure that no bank can ever be too big to fail again and that no executive is too powerful to jail. They feel that banks should not be able to wager with taxpayers' monies.
They support legal and reasonable immigration for people seeking safety, freedom, and security and will continue to strive for comprehensive immigration reform and protect and implement President Obama's DREAMers Act. Immigration enforcement must be humane and they oppose religious tests that intend to bar immigrants.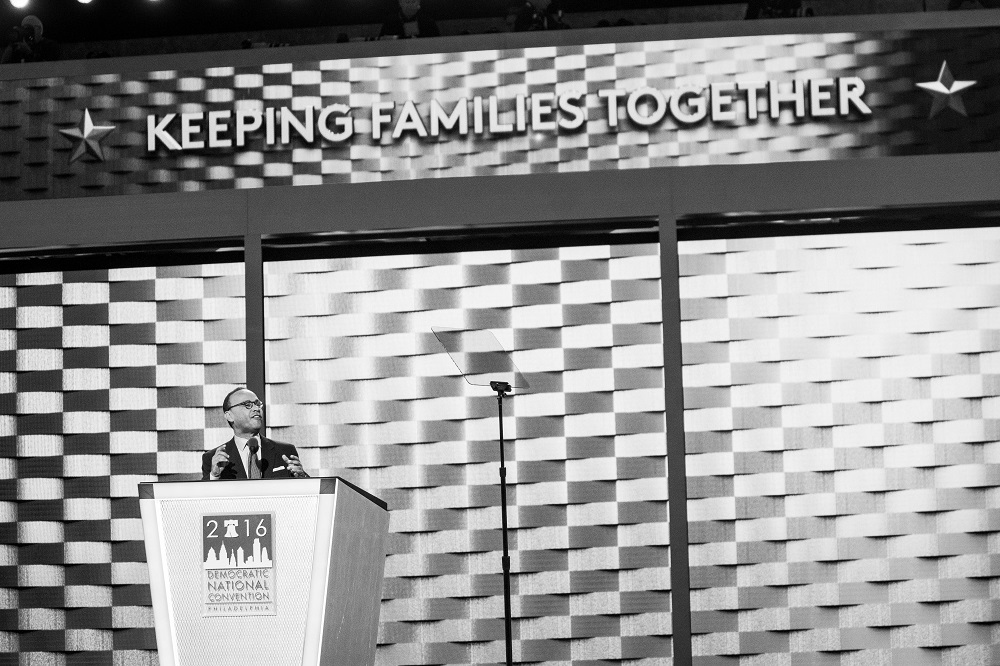 They aim to end discrimination on the basis of race, ethnicity, national origin, language, religion, gender, sexual orientation, gender identity, or disability. While freedom of expression is a constitutional right, everyone must condemn Donald Trump's demonization of prisoners of war, women, Muslims, Mexicans, and people with disabilities. Everyone must also condemn the recent uprise in hate speech.
Democrats stressed that black lives mattered and that racism held no place in this country. It was unacceptable that the median wealth for white Americans is roughly ten times that of African-Americans and Latino-Americans. They aim to end racial profiling, and prosecute police-involved shootings. They will also highlight treatment over incarceration with regard to addiction and mental health issues and fight to end systemic racism.
Believing healthcare is a right, not a privilege, Democrats will always strive to guarantee health coverage to Americans through Medicare or as a public option. Donald Trump, by contrast, hopes to appeal the Affordable Care Act and leave tens of millions of Americans without coverage.
With regard to higher education, Democrats believed that cost should not be a barrier. They want to make community college free and college affordable for all. They want to allow those with current debt to refinance their loans at the lowest rate, cut interest rates for future undergraduates, and restore prior bankruptcy laws to allow borrowers with student loans discharge their debts as a measure of last resort.
Other important topics included investing in infrastructure, overturning Citizens United, providing more affordable housing, ending chronic homelessness, and forbidding predatory lending. They want the wealthiest Americans to pay their fair share of taxes and end the outsourcing of American jobs. They also approved of decriminalizing marijuana and hoped to abolish the death penalty, as it is a cruel and unusual form of punishment. They also want to invest in early childhood programs and provide access to high-quality childcare and pre-K programs. And, the Democrats will always protect a woman's right to chose.
Photography by Darryl Cobb Jr.
The Liberty Place: More than Meets the Eye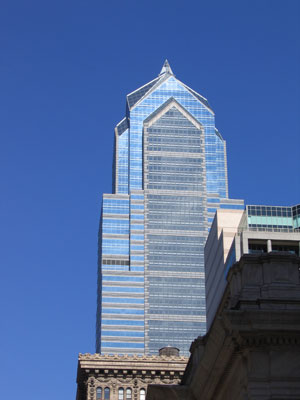 by Jamillia Kamara
Let's face it. If you are a Philadelphia native, you've wandered into The Shops at Liberty Place at some point. Maybe you were captivated by the sun-filtering dome covering the foyer, or that chic jacket in the Express window display on Chestnut Street. If you are anything like me, your initial exposure to the Liberty Place was unintentional— the first time I entered, I just needed some lip balm. My epidermal layers were struggling that fall afternoon, and Bath & Body Works had my back. Don't judge me.
What you may not be privy to is the controversial but rich history behind the construction and blueprints of the Liberty Place complex. And when I say rich, that's a double entendre. Consisting of two sky scrapers— One Liberty Place and Two Liberty Place— a hotel, a parking garage, and a mall, the complex cost more than 200 million dollars to build, was completed in two stages, and only succeeded after fierce debate. For structures that stand a mind blowing 945 feet and 848 feet high respectively, the Liberty Place complex is a groundbreaking win. Pun intended.
When Helmut Jahn and his Murphy & Jahn firm proposed the plans for construction in 1985, there was an immediate upheaval due to the long standing gentleman's club agreement that no building should be taller than the William Penn Statue on top of City Hall. Critics argued that the Philadelphia skyline would be drastically altered and negatively impact the livability of the city. Ultimately, plans prevailed due to the estimated 12,000 jobs and 15 million dollars of annual tax revenue Liberty Place would generate. How's that for rich history?
While it is difficult to decipher this from the ground level, One and Two Liberty Place are shaped differently, and for good reason. Two Liberty Place appears boxier due to requests made by Cigna, who initially leased 1,200,000 square feet of office space. One Liberty Place has a linear, more angular construction and is the taller of the two towers. That design was inspired by the Chrysler Building in New York. While Cigna has since downsized their office space, other companies with offices in the towers include the Westin Hotel, JP Morgan Chase, and elite law firms. Five star restaurant R21 and condominiums starting at $7.25 million dollars are located in the very top floors of One Liberty Place. Due to slow condo sales, there is speculation that a boutique hotel may spring up soon.
Most folks know the Liberty Place for The Shops. There are approximately 40 stores available, from Claire's to Jos. A. Bank. However, the Liberty Place is more than a mixed-income-meets-high-end-retail hub. The rotunda is available to rent and has hosted everything from holiday performances to professional conferences. From March 25th to March 27th, it will house the City of Hope "Let Them Eat Cake" event. Attendees will meet top cake chefs, and yes, eat cake! For more information about the event, visit the City of Hope website.
The Comcast building superseded the Liberty Place towers in 2007, ending their 19 year reign as the tallest skyscrapers in the city. The towers set precedence for notable buildings like the Mellon Center to be constructed. If there is any lesson to be learned from the Liberty Place Complex, it is that innovation will always be challenged, but genuine value speaks for itself. And if you think that's a fairytale fallacy, just take a look at the Philadelphia skyline, named by the New York Times as "one of the most appealing skylines of any American city." You're welcome.
Connect with The Shops at Liberty on social media at www.facebook.com/ShopsatLiberty or on twitter at @ShopsatLiberty.